Have a seat
Make yourself comfortable on the urban-K, a simple yet striking new bench on wheels for
everyone and in anywhere! Offers cities and flourishing neighborhoods a flexible solution to
create new dynamics and opportunities in public places.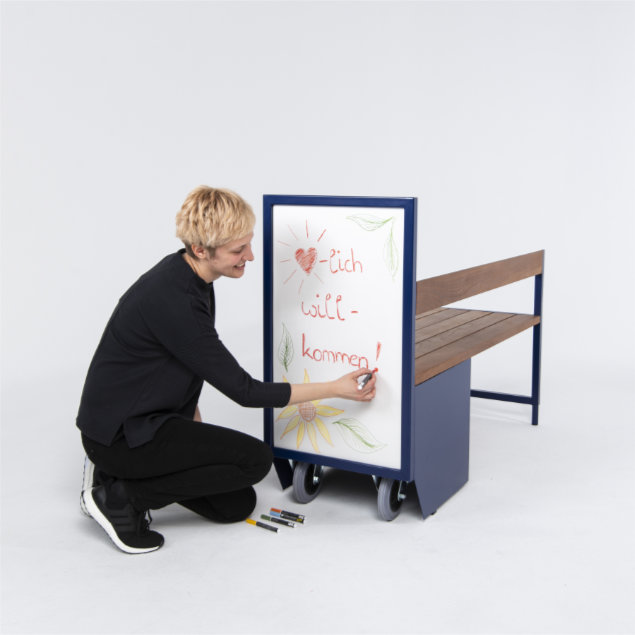 INNOVATION
You design the integrated signage of the urban-K as an eye-catcher to display commodities, offers, or services. At the same time, you provide people with a comfortable place to rest in front of the shop window.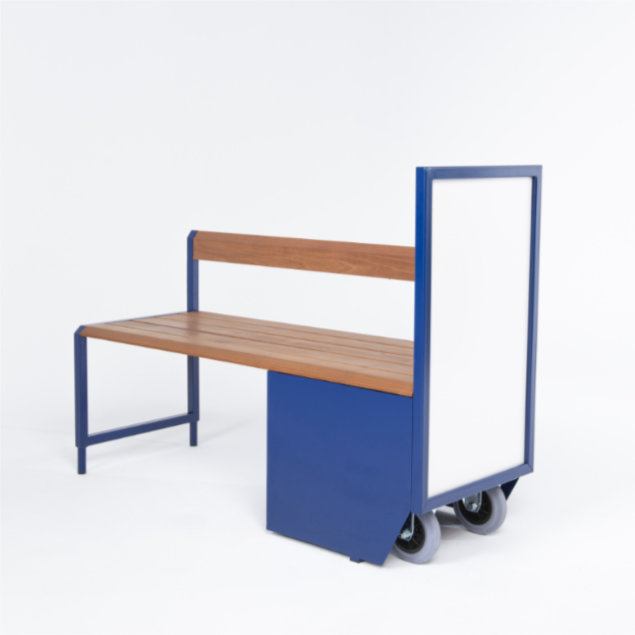 PRODUCTIVITY
You generate a unified and appealing city image with the urban-K. You benefit from the front and rear sides and the many color variations for branding and district marketing. Since the benches are easily rolled into the stores by night, the bench is safe from vandalism.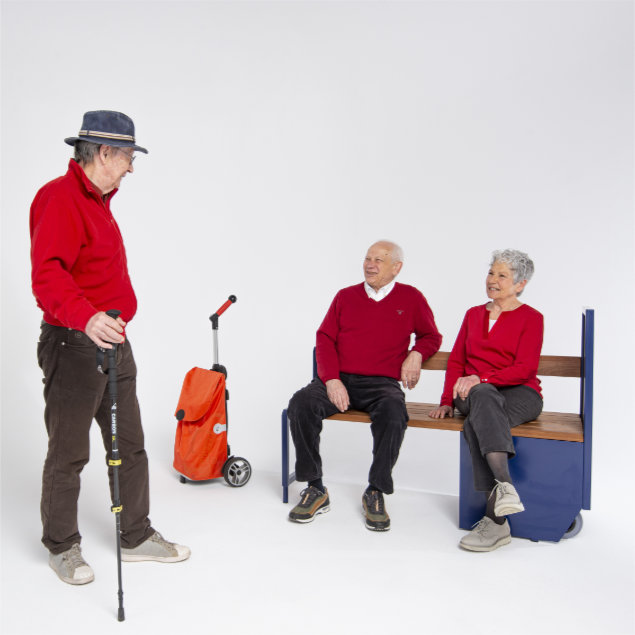 HAPPINESS
With the urban-K, visitors can find a meeting place or refresh themselves during their visit through the city, even in places where there is a lack of permanently installed benches: For instance, at weekly markets, in front of stores on the high street, or passages and delivery zones.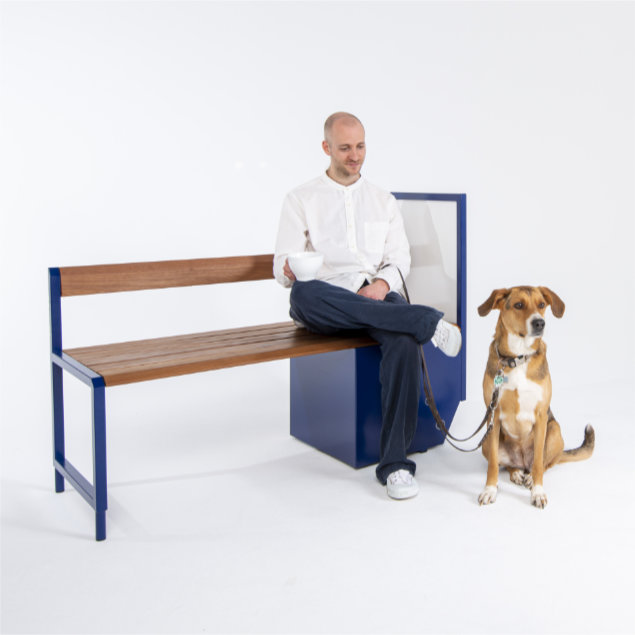 WELLBEING
Residents profit from the bench while they are asleep, as the urban-k benches are only rolled out into the urban space during the day. The night lovers will not find a place to sit where they can take away the residents' well-deserved peace and tranquility.
Core: the urban-k
Formally reduced to the essentials, the design reveals its functionality in detail. Thanks to its simple yet striking design language, it blends harmoniously into many urban environments. We use high quality and solid materials for the bench for any place in any urban space.
The urban-k convinced the top-class jury from the German Design Council in the categories public design and excellent product design, awarded with a special German design award mention 2021.
More information
The urban-k in action
Many people appreciate our flexible bench on wheels and tell us about their experiences. We are happy to share these with you on Instagram. Just take a look, get inspired, and contact us. We are happy about a "like" or a comment!
Hello, here we are!
If you like how we roll or would like to know more about urban-K, product features or our
company? Then take a look at the list of frequently asked questions (FAQs).

If you have any further questions or would like a non-binding offer, simply use the contact form. We will contact you directly!
ALLES URBAN and our mission:
Alles Urban is a collaboration of talented individuals. Our vision is to design and create "objects" that attract people and encourage social interactions around them. Our Objects are striking yet simple, designed with passion and produced with care, that endures for generations. We are inspired by the opportunity to explore new forms of human connectivity where objects are made to trigger basic human needs in the urban space.

(Alles) means everything

Alles Urban is the strength of connectivity and social interaction combined.